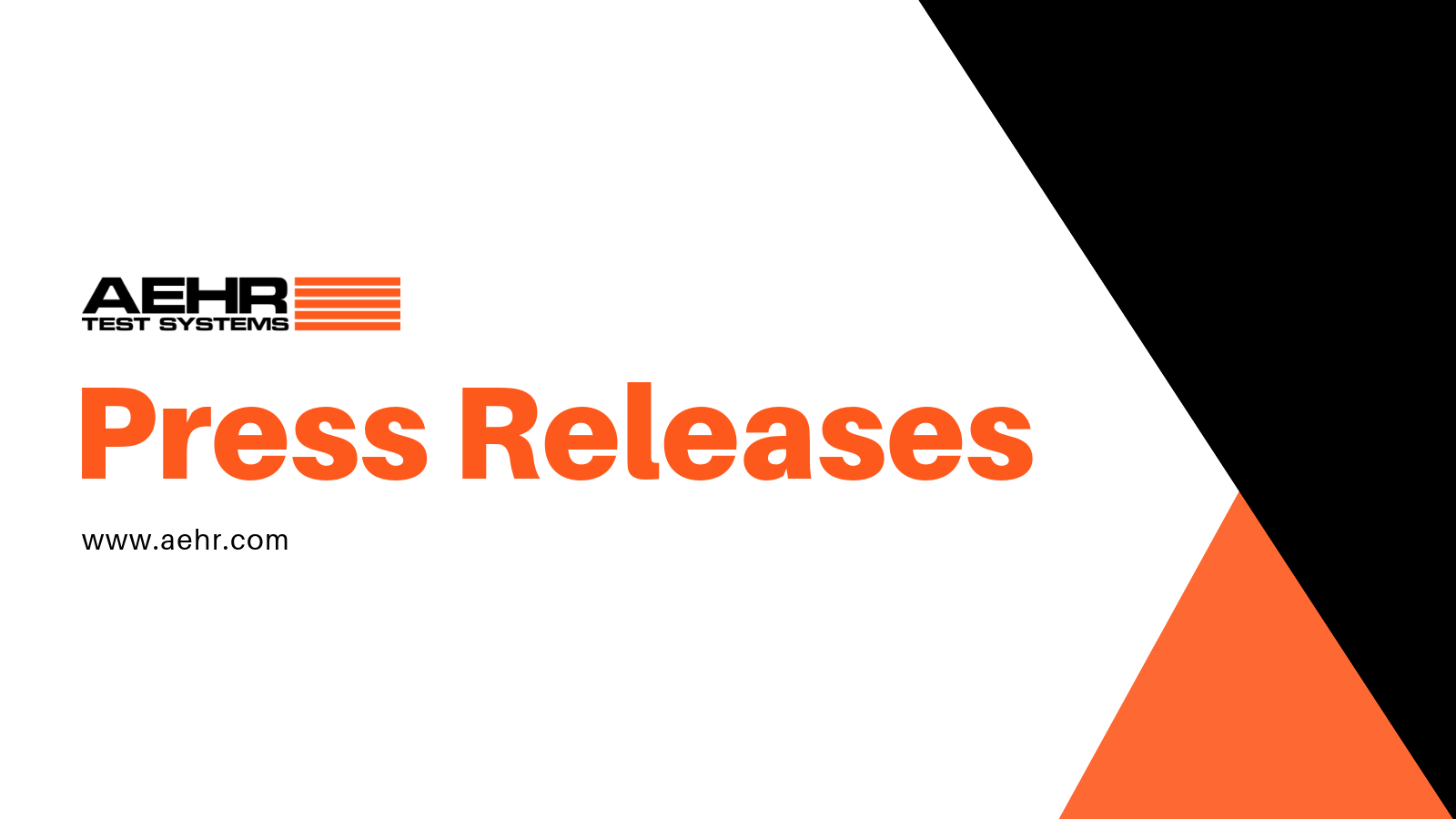 Aehr Test Systems Sells Its Ownership In Singapore's ESA Electronics
June 6, 2011
Comments Off

on Aehr Test Systems Sells Its Ownership In Singapore's ESA Electronics
FREMONT, Calif., June 6, 2011 (GLOBE NEWSWIRE) — Aehr Test Systems (Nasdaq:AEHR), a worldwide provider of semiconductor test and burn-in equipment, today announced that it has divested its shareholdings in ESA Electronics Pte Ltd, a Singapore private limited company, to IPCO International Limited, a Singapore company, representing 12.5% of the outstanding shares of ESA Electronics. As a result, Aehr Test has no remaining ownership in ESA Electronics.
Effective on June 2, 2011, Aehr Test sold 150,000 ordinary shares of ESA Electronics to IPCO International for 1,700,000 Singapore Dollars, or approximately 1,375,000 U.S. Dollars, pursuant to the Sale and Purchase Agreement between Aehr Test and IPCO International dated April 13, 2011. Aehr Test will report a gain from the sale of the ESA shares of nearly one million U.S. Dollars in the first quarter of fiscal 2012.
ESA Electronics is in the business of distributing and servicing semiconductor back-end equipment, designing and manufacturing burn-in boards for semiconductor back-end stress test and managing electronics turnkey projects. ESA Electronics has been a sales representative of Aehr Test in Southeast Asia since 1992. ESA Electronics will continue as a sales representative of Aehr Test after the sale of Aehr Test's ESA Electronics shares to IPCO International.
About IPCO International
Formed in 1975, IPCO International is a public listed company on the mainboard of the Singapore Stock Exchange. IPCO seeks to develop or acquire businesses with good growth potential.
About Aehr Test Systems
Headquartered in Fremont, California, Aehr Test Systems is a worldwide provider of systems for burning-in and testing DRAMs, flash and other memory and logic integrated circuits and has an installed base of more than 2,500 systems worldwide. Aehr Test has developed and introduced several innovative products, including the ABTS, FOX and MAX systems and the DiePak® carrier. The ABTS system is Aehr Test's newest system for packaged part test during burn-in for both low-power and high-power logic as well as all common types of memory devices. The FOX system is a full wafer contact test and burn-in system. The MAX system can effectively burn-in and functionally test complex devices, such as digital signal processors, microprocessors, microcontrollers and systems-on-a-chip. The DiePak carrier is a reusable, temporary package that enables IC manufacturers to perform cost-effective final test and burn-in of bare die. For more information, please visit the Company's website at www.aehr.com.
Safe Harbor Statement
This release contains forward-looking statements that involve risks and uncertainties relating to projections regarding revenues, net sales and customer demand and acceptance of Aehr Test's products. Actual results may vary from projected results. These risks and uncertainties include without limitation, world economic conditions, the state of the semiconductor equipment market, the Company's ability to maintain sufficient cash to support operations, the impact of the Japanese earthquake and tsunami upon the Company's operations, acceptance by customers of Aehr Test's technologies, acceptance by customers of the systems shipped upon receipt of a purchase order, the ability of new products to meet customer needs or perform as described and the Company's development and manufacture of a commercially successful wafer-level test and burn-in system. See Aehr Test's recent 10-K, 10-Q and other reports from time to time filed with the U.S. Securities and Exchange Commission for a more detailed description of the risks facing our business. The Company disclaims any obligation to update information contained in any forward-looking statement to reflect events or circumstances occurring after the date of this press release.
Contacts:
Aehr Test Systems
Ken Spink
Chief Financial Officer
(510) 623-9400 x309
MKR Investor Relations Inc.
Todd Kehrli or Jim Byers
Analyst/Investor Contact
(213) 277-5550
aehr@mkr-group.com