System Level Test
Testing the whole system
System Level Test (SLT) is a paradigm shift from traditional structural and functional testing. The device is tested in a complete, integrated system to evaluate its compliance against specified requirements. The system approach allows for higher and more cost-effective test coverage especially for multi-function and non-deterministic devices. It also brings new integration and test challenges like:
Physical space to handle larger device formfactors, modules and PCBs and associated thermal and airflow challenges
Additional stimulus and sensing capabilities inorder to run the device in its end-use "system" environment like RF, protocol test or optical sensing
Thermal, signal integrity and reliability challenges related to system level resources integrated into a thermal chamber
Designing test fixtures on Burn-in Boards with system components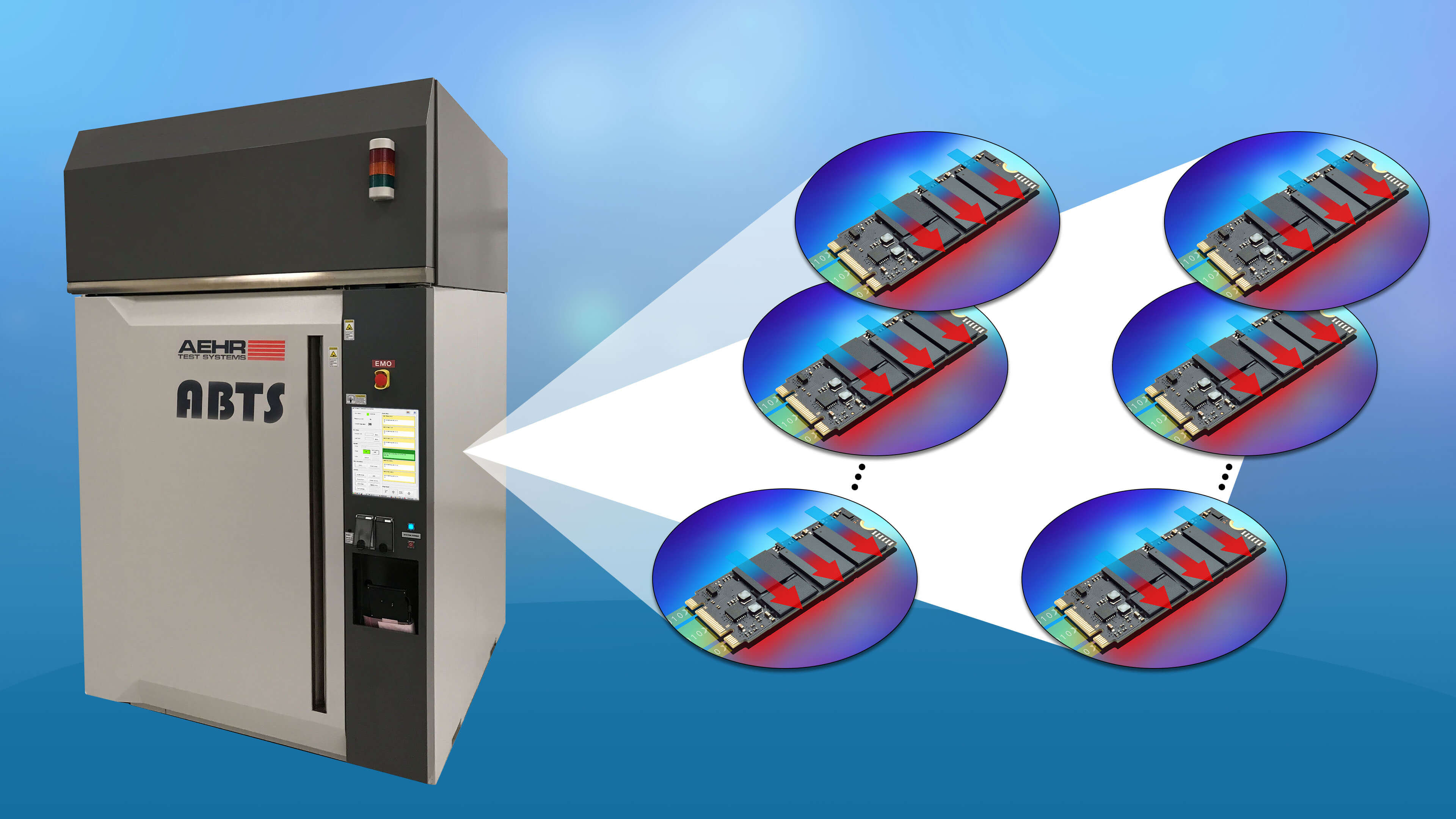 Custom Solutions
Addressing Emerging Applications with Proven Technology
With the multitude of devices and disciplines needed to do system level testing, a complete solution can be very complex and require different levels of customization. We looking forward to learning more about your specific SLT test needs. Aehr Test systems brings to the table:
World class team of experts with 40+ years of expertise in burn-in and test to table
Proven ability to develop unique solutions and go after emerging markets and applications with the right business case
Innovative technology and platform solutions that can be mixed and matched to address your unique test challenges
Aehr Test Systems also provide system level burn-in and module burn-in.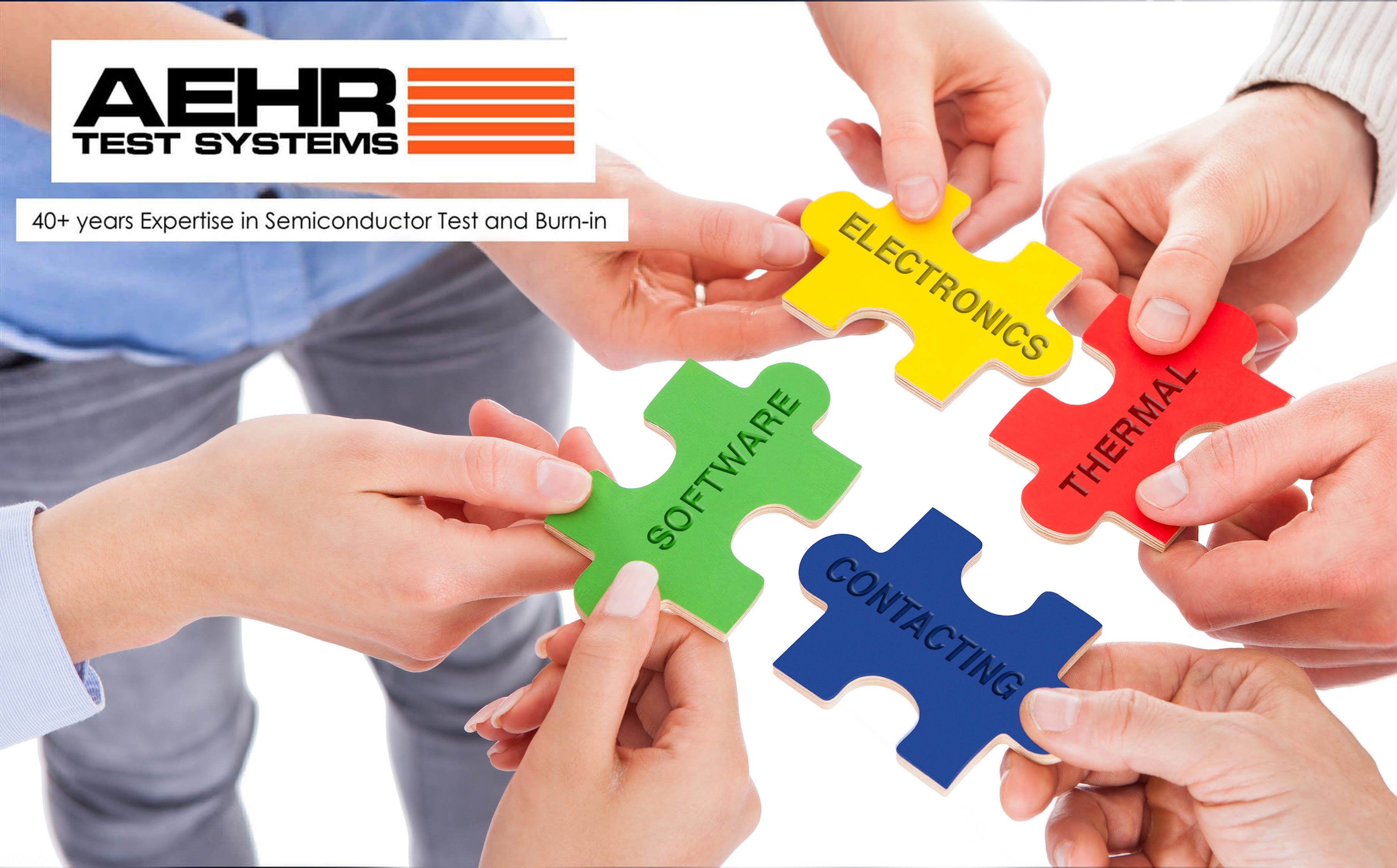 Complete Solutions
One Stop Shop
Aehr Test systems develops complete high volume production solutions for your Wafer Level, Die Level, Packaged Parts and System Level Test needs. We offer turn key solutions while providing flexibility to integrate into an existing manufacturing flow.
Extensive partnerships with leaders in packaged parts automation for Burn-in Board (BiB) loading/unloading
In-house BiB design expertise and royalty free reference designs
Joint development wafer probers and aligners optimized for use with Aehr Test WaferPaks and DiePaks
Full Test Cell integration for automatic movement of Diepaks / Waferpaks from and to the Burn-in system and the Aligner (aligns Wafers) / Loader (DiePak)