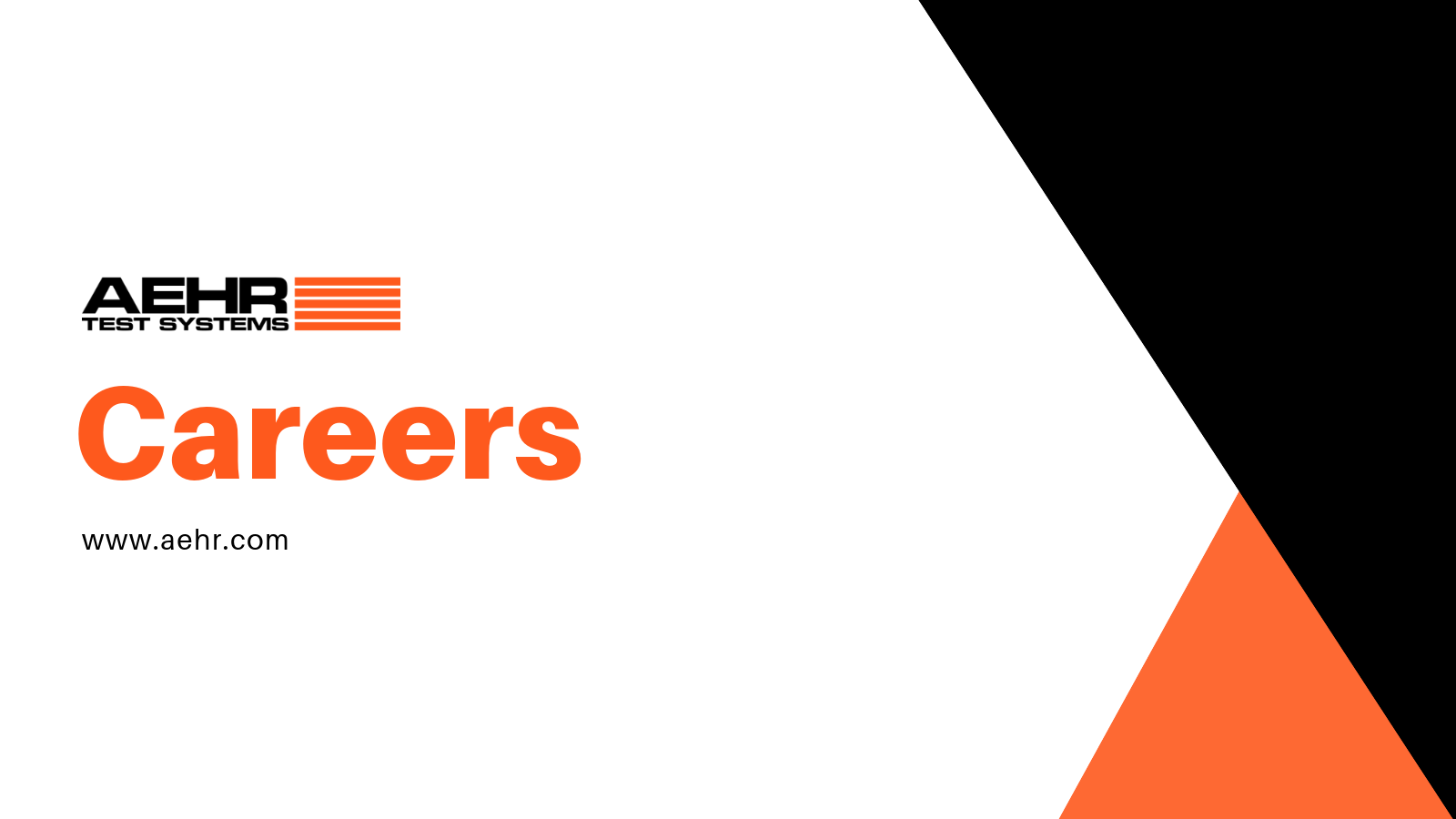 Manufacturing Test Technician Intern or FT Employee
December 8, 2021
Comments Off

on Manufacturing Test Technician Intern or FT Employee
Aehr Test Systems (NASDAQ: AEHR) is a market leader in the Semiconductor Capital Equipment Industry, providing advanced solutions for semiconductor Burn-In and Test. Our innovative single touchdown full wafer burn-in and massively parallel test systems are revolutionizing the industry. Come join our team!
We are seeking a detail-oriented individual with excellent organization skills to fill our immediate opening for a Manufacturing Test Technician Intern or FT Employee to help us during this busy time.
Responsibility Includes:
• Execute manufacturing test of all Aehr products
• Use auto and manual wafer aligners to mount and dismount wafers from Aehr
WaferPak products.
• Perform In House Acceptance Test (IHAT) on Aehr WaferPak and Test System
products to verify performance prior to delivery.
• Prepare IHAT reports to share with customers to verify all performance criteria
have been met.
• Firm understanding of ESD and mitigation processes.
• Mechanical adjustment using hand tools, tweezers, dial indicators, hand held
digital meters, torque verification, microscope.
• Attention to detail concerning clean room protocol.
• Microscope inspection of components & hardware.
• Basic troubleshooting down to component level using Volt/Ohm meter.
• Read and follow special instructions, wiring diagrams, schematic drawings,
mechanical assembly drawings, and engineering instructions for complex electromechanical equipment.
• Apply knowledge of electronic theory and components to resolve test failures.
• Perform data entry based upon test results.
• Perform data analysis and understand SPC process for all process steps.
Qualifications:
• Education: Technical training in the area of wafer-level Electrical Test
• Related Experience: 5yrs minimum in the area of wafer-level Electrical test.
• Technical Skills
• Ability to carefully handle delicate electro-mechanical components.
• Strong understanding of electronic circuits/components and the ability to perform
electronic debug and failure analysis.
• Ability to work with electrical schematics and mechanical drawings.
• Ability to effectively use electronic repair tools and testers.
• Working knowledge of data collection and analysis.
• Familiarity with Microsoft Office tools, i.e. Excel, Word, and PowerPoint.
• Understanding of metrology equipment.
• Familiarity with lean manufacturing principles a plus.
• Experience working in an ISO compliant company.
• Familiar operating semiconductor manufacturing test equipment.
Communication Skills and Performance
• Ability to take direction and complete tasks in a timely manner
• Ability to work independently without supervision, as well as part of team
• Ability to multi-task, prioritize, manage time effectively
• Effective written and verbal communication skills