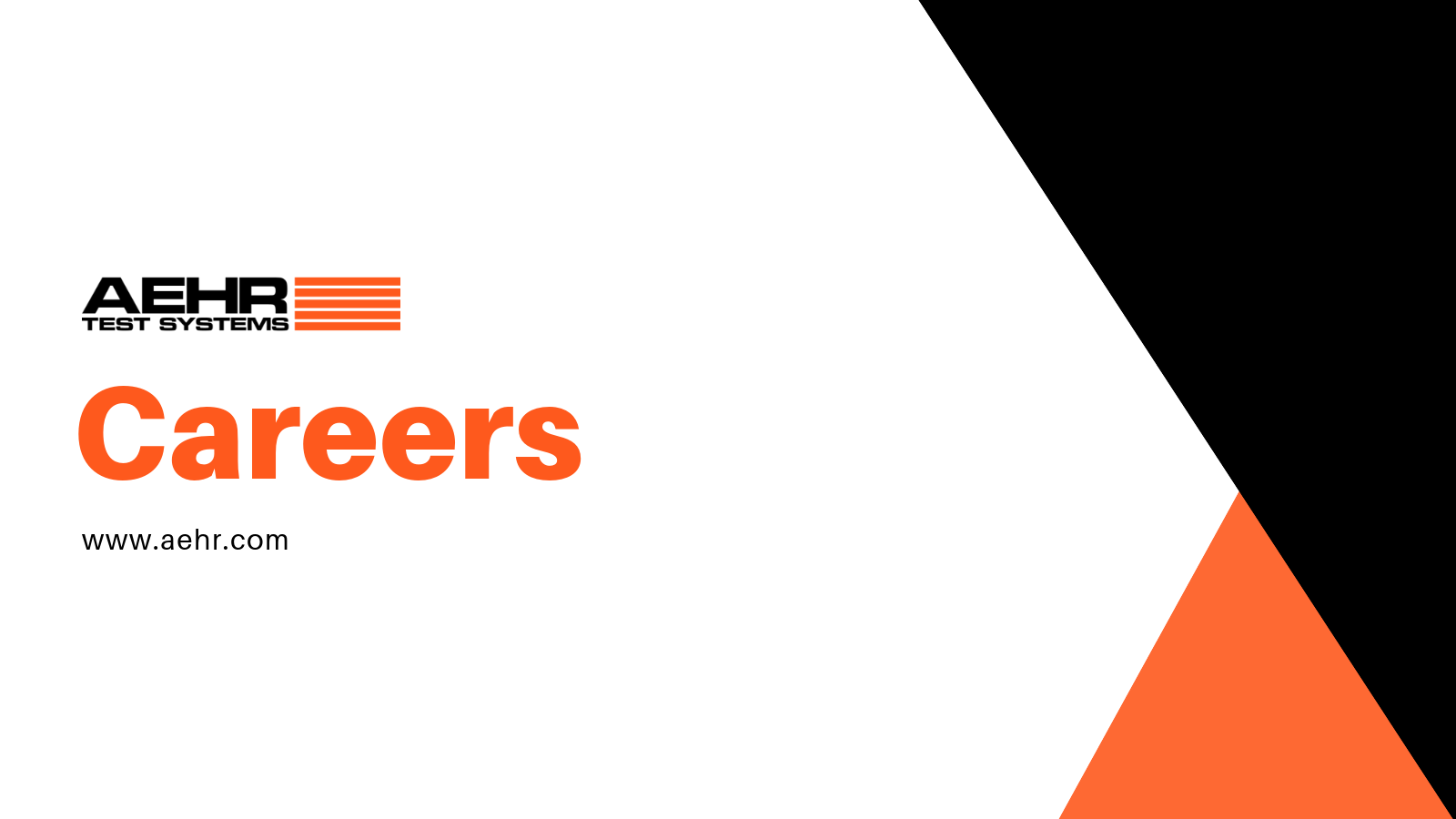 Buyer/Planner (Temporary)
August 22, 2021
Comments Off

on Buyer/Planner (Temporary)
Aehr Test Systems (NASDAQ: AEHR) is a market leader in the Semiconductor Capital Equipment Industry, providing advanced solutions for semiconductor Burn-In and Test. Our innovative single touchdown full wafer burn-in and massively parallel test systems are revolutionizing the industry. Come join our team!
We are seeking a detail-oriented individual with excellent organization skills to fill our immediate opening for a temporary Buyer/Planer to help us during this busy time.
Responsibilities Include:
Checks MRP demand and requisitions, contacts vendors, examines bids, initiates purchase orders and enters purchase orders into system
Seek and develop reliable, cost effective primary and alternate sources of supply.
Initiate, negotiate appropriate pricing and terms with suppliers.
Develop thorough working knowledge of materials and associated supplier base.
Establish and maintain effective relationships with suppliers.
Expedite delivery and coordinate returns to suppliers in a timely manner
Analyze material usage trends to maintain optimal inventory and production levels
Notify management of potential material shortage issues and work to resolve them in a pro-active manner.
To ensure timely information flow of materials including, but not limited to:
Raw material procurement
Production requirement status (shortages).
Comply with all company and ISO-9000 systems, safety regulations, and procedures
Manages, Coordinates and expedites the flow of material, parts, and assemblies within and between work orders in accordance with production and shipping schedules.
Completes and reviews production schedule and determines material requirements.
Communicates between managers and production as to the status of jobs and any issues that may arise.
Assures customer service and satisfaction is priority one.
Provide effective communication for the company and strive to be a high-performance participant by enhancing the company materials and planning process.
Essential Job Requirements:
Minimum of 2-5 years related materials/buying experience and BA or BS degree in a related field is preferred.
Ability to make sound judgments in fast-paced environment
Strong analytical, problem solving, negotiating skills
Experience in semi-conductor manufacturing environment
Excellent written and spoken English language skills
Ability to follow detailed multi-step procedures, work quickly under pressure, and prioritize to meet deadlines
Good knowledge of using computers including Excel and Word
Knowledge of Expandable or other ERP system a plus
Strong organizational skills