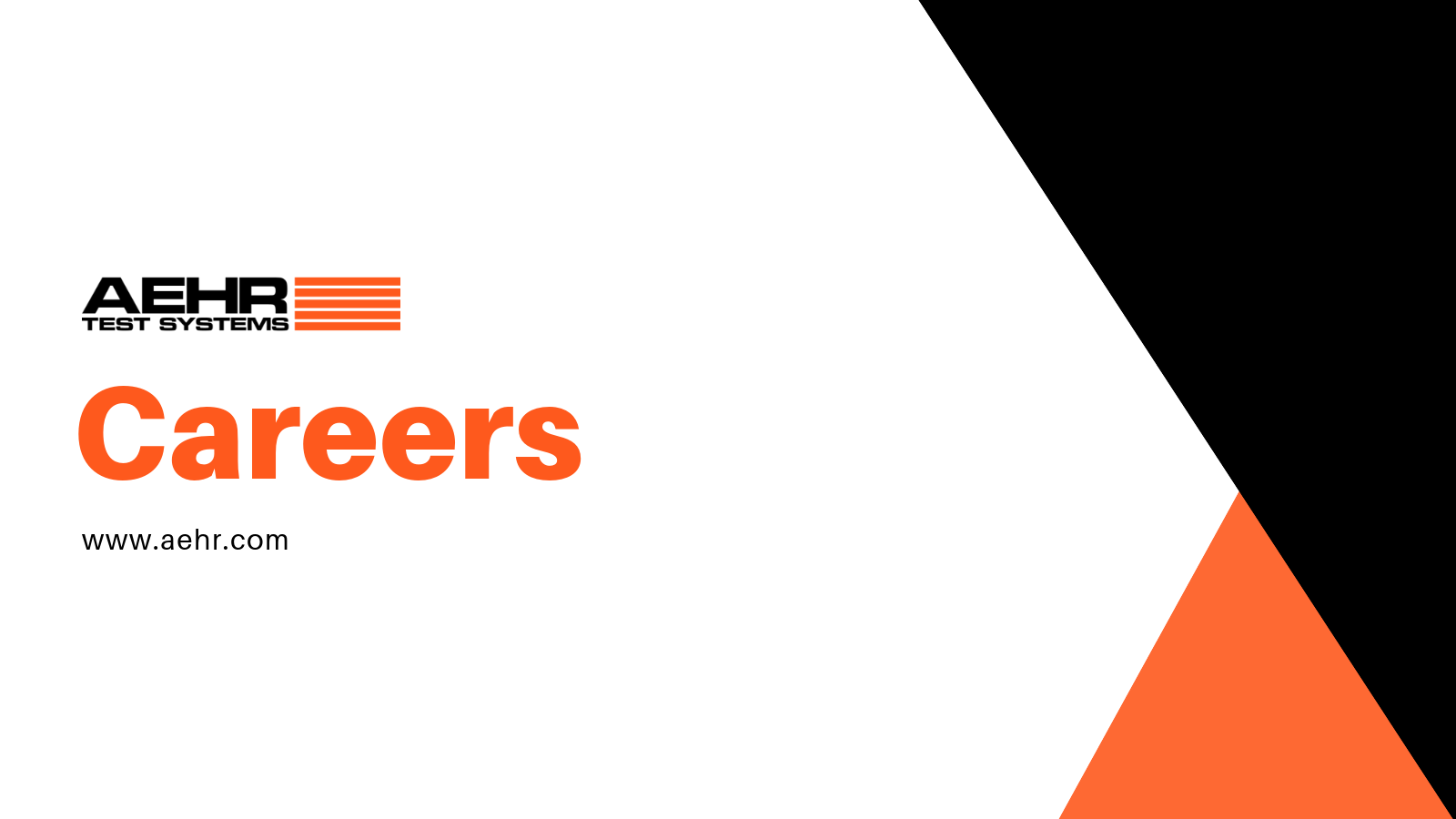 Electro-Mechanical Assembly Technician
August 17, 2021
Comments Off

on Electro-Mechanical Assembly Technician
Aehr Test Systems (NASDAQ: AEHR) is a market leader in the Semiconductor Capital Equipment Industry, providing advanced solutions for semiconductor Burn-In and Test. Our innovative single touchdown full wafer burn-in and massively parallel test systems are revolutionizing the industry. Come join our team! We are seeking detail-oriented individual, with excellent organizational skills, to fill our immediate opening for an Electro-Mechanical Assembly Technician to join our team.
ESSENTIAL DUTIES AND RESPONSIBILITIES
Strict adherence to area Safety and Quality instructions.
Firm understanding of ESD and mitigation processes.
Mechanical adjustment using hand tools, tweezers, dial indicators, hand held digital meters, torque verification, microscope.
Attention to detail concerning clean room protocol.
Ability to follow detailed Work Instructions.
Perform adjustments to achieve planarity (flatness) of substrates.
Microscope inspection of components & hardware.
Basic troubleshooting down to component level using Volt/Ohm meter.
Work within a team to support operations & engineering tasks and as an individual contributor to meet daily production quotas.
Read and follow special test instructions, wiring diagrams, schematic drawings, mechanical assembly drawings, and engineering instructions for assembling complex electro-mechanical equipment.
Apply knowledge of electronic theory and components to resolve test failures.
Perform data entry based on test results.
Perform data analysis and understand SPC process for all processing steps.
EDUCATION, EXPERIENCE, AND SKILLS REQUIRED
Experience in mechanical assembly and disassembly.
Familiarity with Lean Manufacturing principles a plus.
Ability to carefully handle and assemble delicate electro-mechanical components.
Strong understanding of electronic circuits/components and the ability to perform electronic debug and failure analysis.
Basic understanding of metrology equipment.
Ability to work with electrical schematics.
Ability to work with mechanical schematics.
Ability to effectively use electronic repair tools and testers.
Ability to effectively manage time and complete all tasks as assigned by the manager.
Mechanical and/or machine shop experience is a plus.
Minimum of 5 years in Electronics/Semiconductor Manufacturing/Capital Equipment Assembly.